Speaking Engagements
Topic
Event
STEM from Zork to Portal
SUNY Westchester Math Day 2013
Science Fiction and Technology
Enterprise Computing Conference 2011
American Culture in an IT-Driven Society
Beijing University of Science and Technology
A Game Design & Programming Concentration within the Computer Science Curriculum
36th Technical Symposium on Computer Science Education (SIGCSE 2005); February 2005
E-commerce Software Architecture and Implementation
College for Software Engineering, Graduate School of the Chinese Academy of Sciences
Information Management in the Global Bio-Pharmaceutical Industry
2002 China BioPharma Forum
Developing Cross-Departmental Database Applications
Ninth Annual Institute on Mental Health Management Information
Computer Science in the Real World
Westchester Community College
Y2K: Don't Panic
Northeast Community Managers Large Scale Managers Association Meeting
At the BioPharma Forum in China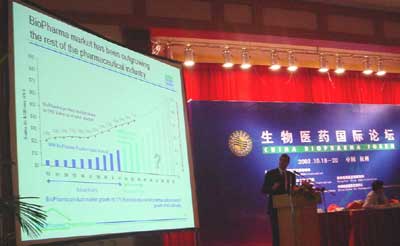 From the Conference Registration Form:
"...At this conference, top biotech investors, leaders of biotech firms from around the world, and senior China governors will be invited to share ideas and insights regarding introducing world-class biotech products to China as well as exploring the potential of leveraging local biotech innovations and research resources."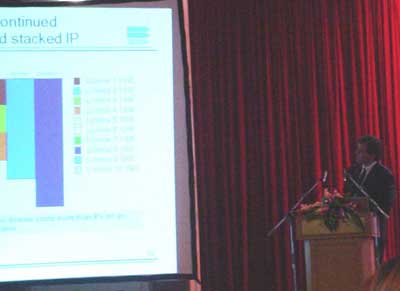 During the morning session of meeting day one, immediately after the keynote speech by Zheng Xiao Yu, head of the China State Drug Administration, I gave a presentation on data management in the Bio-Pharmaceutical industry.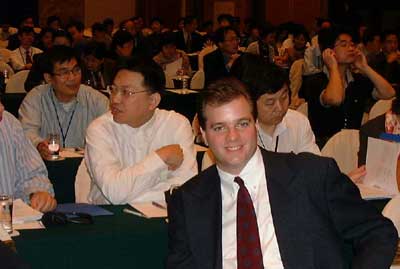 Earlier in the year I provided data management and application development services to the overseas (US-based) conference organizer, BioPharma Greenhouse. Through this relationship they learned of my expertise in data management and I learned (a little) about biotechnology. By working with their team of biotech Ph.D.'s, I was able to put together my presentation.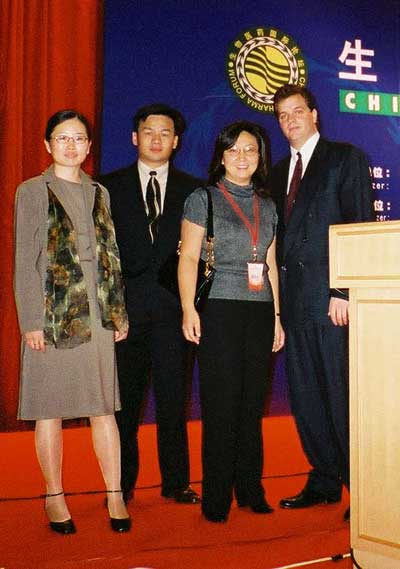 Although I learned a little bit of Mandarin Chinese, I gave the presentation in English. Simultaneous translation into Mandarin was provided by the conference organizers.