Compilers
Fall 2019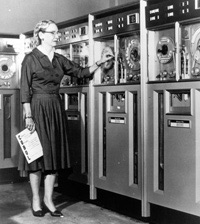 Documents
Books
Projects and Labs
Consider embracing Computer Science scholarship and writing up your labs using LaTeX. OverLeaf is probably the easiest way to do this. I've written a lab example you can use as a template. There are more LaTeX resources below.
Most of the labs feed into the projects. Get started by looking at Our Language Grammar. Also have a look at the resources below to help get you started.

Lab 0: Development Tooling and Build Documentation (and getting started with LaTeX)

Project One - Build an interesting lexer.
Project Two - Build an interesting parser and CST.
Project Three - Adding an AST and Semantic Analysis.
Project Four - A full compiler, with 6502a code generation.
Examples
Resources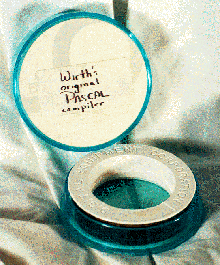 Articles
Compiler Fuzzing
Grammarinator an ANTLRv4 grammar-based test generator
Software Engineering Radio
The podcast for professional developers
I really like these folks. Highly recommended. Here are a few episodes to get you started:
Compiler Construction Concurrency Languages
Past Project Hall of Fame
JavaScript or TypeScript projects only. There have been some fantastic projects in Scala, C++, Python, and other languages, but they (obviously) will not execute in a web browser.
2019
2018
Note: Earlier compilers used slightly different grammars compared to our current grammar.
2017
2016
Although some were close, none of the JavaScript or TypeScript projects were worthy of this hall of fame. There were some excellent projects implemented in other languages.
2015
2014
Note: Earlier compilers used significantly different grammars compared to our current grammar.
2013
2010
2009
I reserve the copyright for all parts of my courses. Commercial reproduction of any course material, including lecture notes taken by students, without my EXPRESS WRITTEN consent, is prohibited. Seriously.