Database Systems
Spring 2022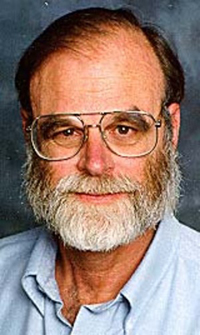 Documents
Books
Readings
Labs
Projects
Resources
Notes
SELECT course material
FROM this class
ORDER BY class
SELECT course material
FROM this class
GROUP BY topic
Background and History
Origins of the Data Base Management System - 2006 SIGMOD paper
Remembering Codd II: A Tribute by Chris Date
Databases - Early History by Robert X. Cringley
Databases - Recent History by Robert X. Cringley
Databases - Big Data by Robert X. Cringley
How Relational Databases Work from Coding-Geek.com
Chapter 4 of Architecture of a Database System by Joseph M. Hellerstein, Michael Stonebraker, and James Hamilton
SQL
Can we do better than SQL? I'm not yet convinced.
Nulls, Three-Valued Logic, and Ambiguity in SQL: Critiquing Date's Critique by Claude Rubinson
SQL: NULLs
What's the deal with NULLs? It's worth looking at again.
SQL: Joins
Venn Diagrams DO NOT explain Joins So just STOP IT!
Join Forms from PostgreSQL Internals 2012 by Bruce Momjian
Understanding Hash Joins in Ms-SQL Server
SQL: Misc. Examples
Create Table example in Oracle
SQL Server Check Constraints Case Sensitivity or lack thereof
Oracle Database Examples - a variety of examples demonstrating how to use Oracle
SqlPad- Run SQL in your browser
Views
View examples in CAP2(an old version of the CAP database)
View Query Processing - query rewriting from Tom Lane's PostgreSQL Internals
Indexes
PostgreSQL B-tree Index Scan from PostgreSQL Internals 2012
PostgreSQL Index Page Structure from PostgreSQL Internals 2012
E/R Diagrams
E/R Diagram Example #1 - I like this format a lot.
E/R Diagram Example #2 - I like this format a little.
E/R Diagram Example #3 - This is a popular format I do not like at all.
Database Design
A 3NF Database with Transitive Dependencies or, How I learned to stop denormalizing and love BCNF
Decomposition to 3NF from my old HRPC project
Authorization, and Security
PostgreSQL Security from IBM developerWorks
Securing PostgreSQL from External Attack - by Bruce Momjian
Administration
Mastering PostgreSQL Administration - by Bruce Momjian
SQL Server Best Practices - Part I: Configuration
SQL Server Best Practices Part II: Virtualized Environments
OpenRefine - a tool for dealing with messy data
SQL Tricks of an Application DBA by Haki Benita
A good article on sharding from Stack Overflow
Stored Procedures and Triggers
CAP2 city customers example - customers in a city (T-SQL)
CAP2 city customers code - customers in a city (T-SQL)
CAP2 city customers code - customers in a city (PL/pgSQL)
Simple SQL-Server stored proc - get next in sequence (T-SQL)
No-so-simple SQL-Server stored proc - logic and computation (T-SQL)
Some PostgreSQL Stored Procedures (PL/pgSQL)
A complex PostgreSQL Stored Procedure (PL/pgSQL)
Triggers and the Log File - code (T-SQL)
Query Processing
The PostgreSQL Query Optimizer by Bruce Momjian
Text Search
Time Series Data
Timescale - a time-series database built on PostgreSQL
Natural Language to SQL (NL2SQL)
CAP: Consistent, Available, and Partitioned
On CAP, ACID, and HAT - research on Highly Available Transactions from Peter Bailis
Beating The CAP Theorem - an anti-checklist
JEPSEN - Distributed Systems Safety Analysis
Consistency, Deadlock, and ACID
Postgres Two-Phase Commit - more Jepsen from Kyle Kingsbury
Locks and Multi-Version Concurrency Control from PostgreSQL Internals 2012 by Bruce Momjian
Testing CAP Scenarios for Various Data Stores with Jepsen by Kyle Kingsbury
Consistency, Serializability, and Linearizability from Jepsen, about VoltDB
Scaling Postgres with Read Replicas (and Using Write-Ahead Log to Counter Stale Reads)
CALM - Consistency As Logical Monotonicity
SQL Implementations
PostgreSQL Internals from Bruce Momjian
PostgreSQL Internals from Hironobu Suzuki
PostgreSQL Observability - statistics and data about internal states
NoSQL data holes and the garbage that is MongoDB and MySQL
Why You Should Never Use MongoDB unless your data is meaningless. 2013
Dubious MongoDB 2013
NoSQL Design(?) tips 2012
Uber and Postgres - An Interesting discussion

Other
Graph vs Relational - from The Register
The Relational Model is Dead Or is it?
Database Haiku
These are from Hugh Scott at SQL Server Central

Server is lifeless
The customer is distraught
Where is the backup?
Performance is slow
All the disk drives are busy
Where was the where clause?
The server is built
Everything is now installed
What was the password?

These are from former students. Got one?

I did the homework
As difficult as it was
Do I get an A?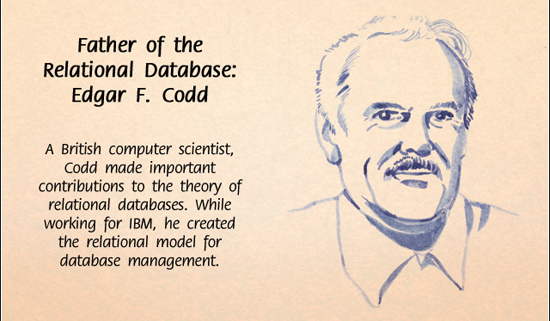 I reserve the copyright for all parts of my courses. Commercial reproduction of any course material, including lecture notes taken by students, without my EXPRESS WRITTEN consent, is prohibited. Seriously.